You know that feeling of utter satisfaction when you tick something off of your bucket list – especially when that list is loooong? That was it for me when we island hopped in Greece this summer.
Island hopping in Greece has forever been an adventure I wanted to experience, and we found just the right time to do so last September.
After a few days of researching what islands best fit us, we settled on Milos, Paros, and Amorgos – three beautiful islands, but oh so different.
Milos was adventurous.
Paros was pretty.
Amorgos was untouched.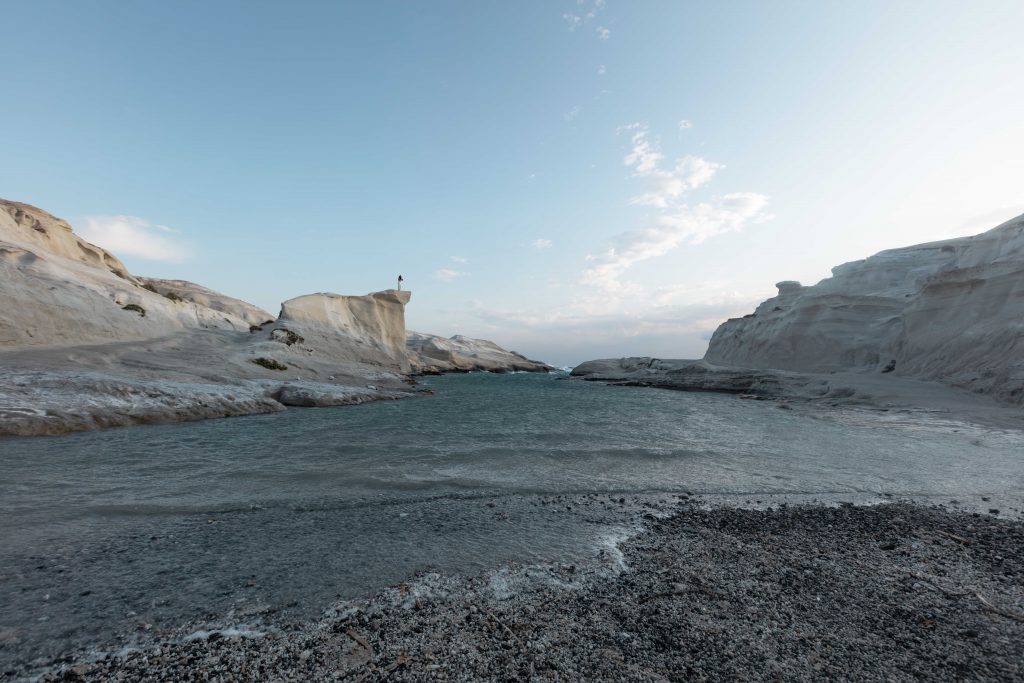 Milos
From the moment we arrived in Milos, we knew we were going to love the island. Moonscapes by the sea and secluded beaches sure made us want to come and visit.

Although relatively small, Milos has so much to see and do. It is still somewhat unspoiled, so you can still get the authentic Greek experience without the crowds of tourists.

We had the places we wanted to explore listed down, but the thing that I loved most about Milos was that you didn't really need to follow a certain itinerary. And so, we drove for the next four days, discovering as much of the island, its beaches, fishermen harbors, and some of its best kept secrets.
Sarakiniko Beach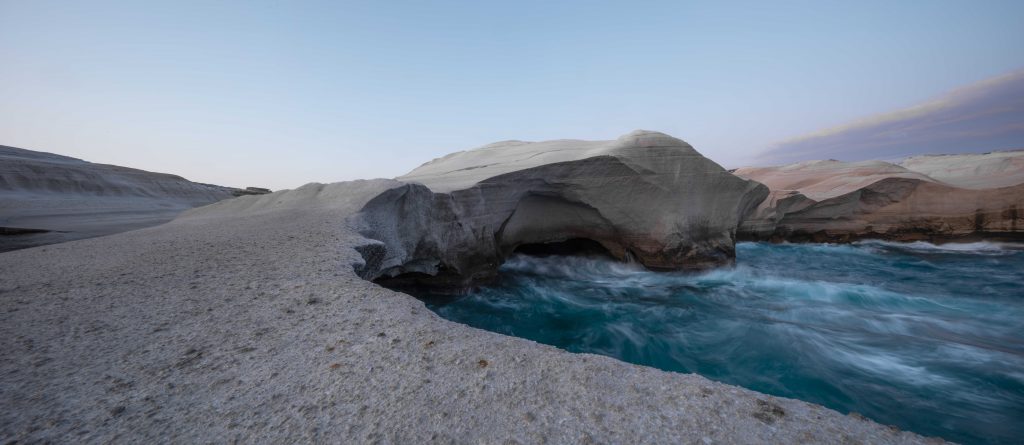 Tsigrado Beach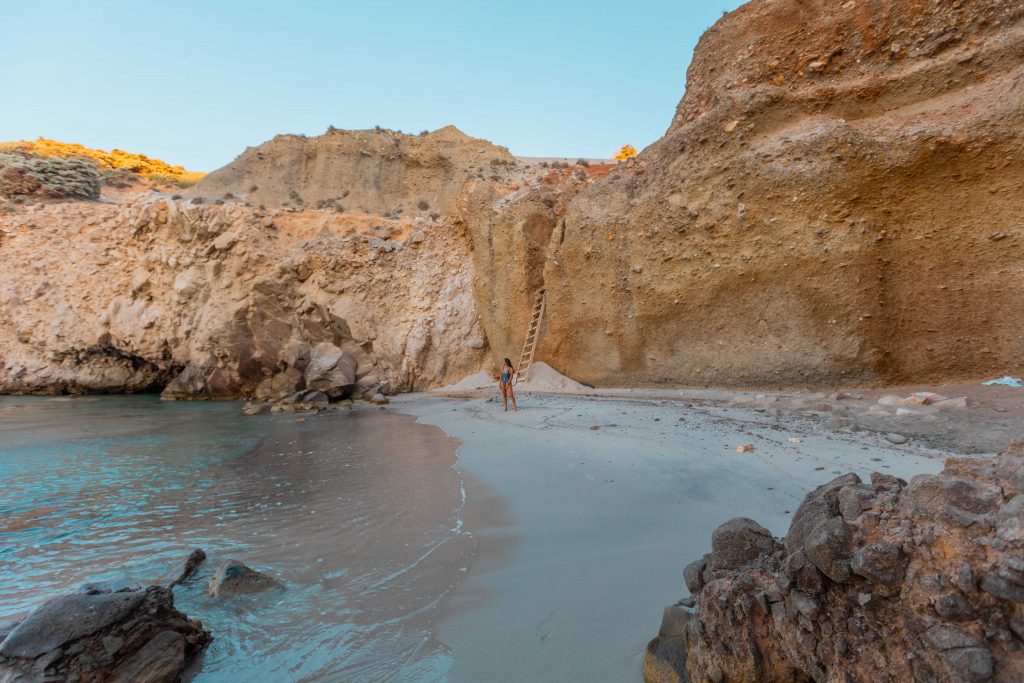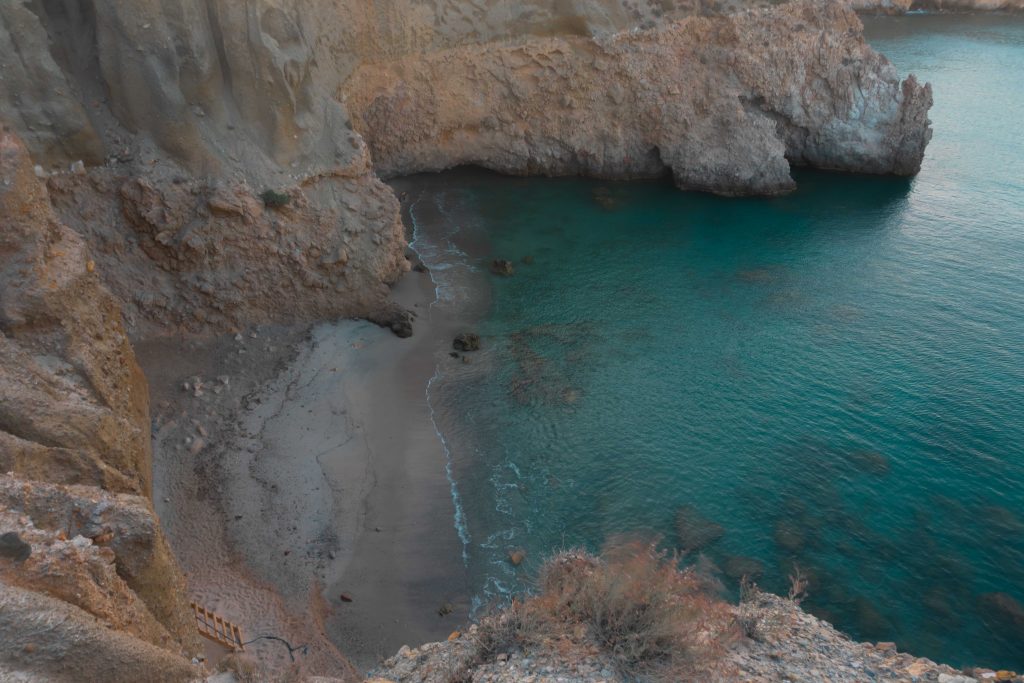 Sulfur Beach
Plaka Old Town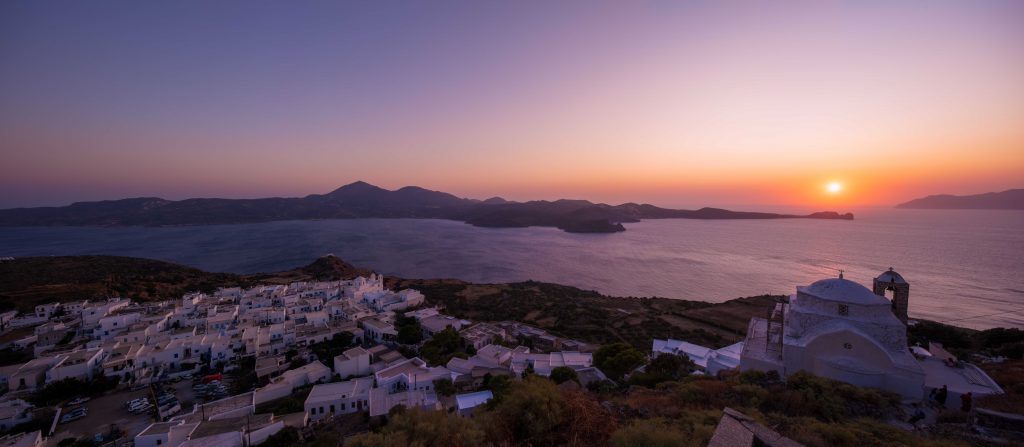 Klima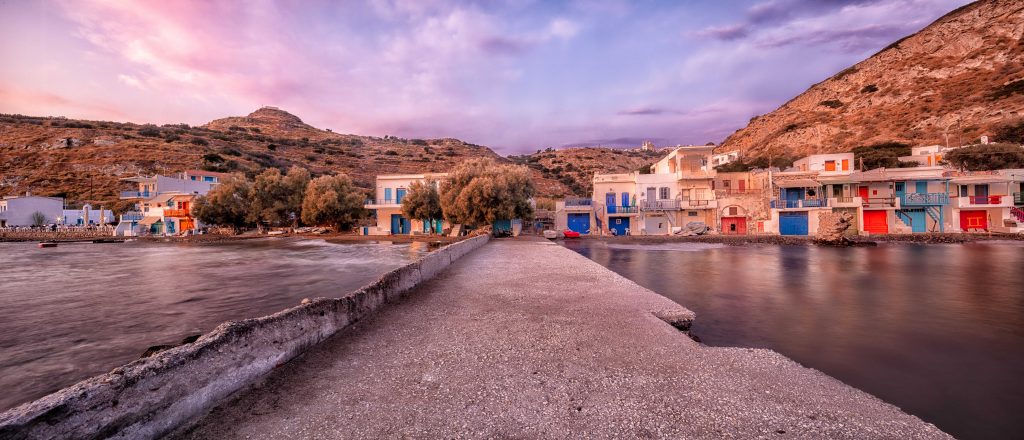 We stayed at Faros Apartments, with views to the sea & mountains, right in the middle of Milos, and a few minutes drive to the main towns of Adamantas, Pollonia, and Plaka.
Paros
Paros was the "walk around the old town with nothing planned" kind of island – mostly because we only had a day and a half and wanted to make use of our time in Naoussa with no rush.

Our days in Paros were spent walking through cobble-stoned streets which had a Mykonian feel –minus the crowds-, having the best seafood by the sea, and watching the sunset from the cutest cafe balcony.
Naoussa
Venetian Castle
We stayed at Hotel Stella, right in the heart of Naoussa and close to the harbor, shops, and restaurants.
Amorgos
Love at first sight. That was it.
A remote island with dramatic mountains, rocky shores, and a beautiful Chora, Amorgos surely left a mark. We were in awe of its beauty, its simple lifestyle, its rich local traditions, its untouched lands – transporting you back in time.
In Amorgos, white monasteries perch its cliffs and churches sit across the sea, a shipwreck speaks a thousand stories, and streets lead you into a maze of culture and adventure.
Chora
Hozoviotissa Monastery
Agia Anna Church
Navagio Olympia
Aegiali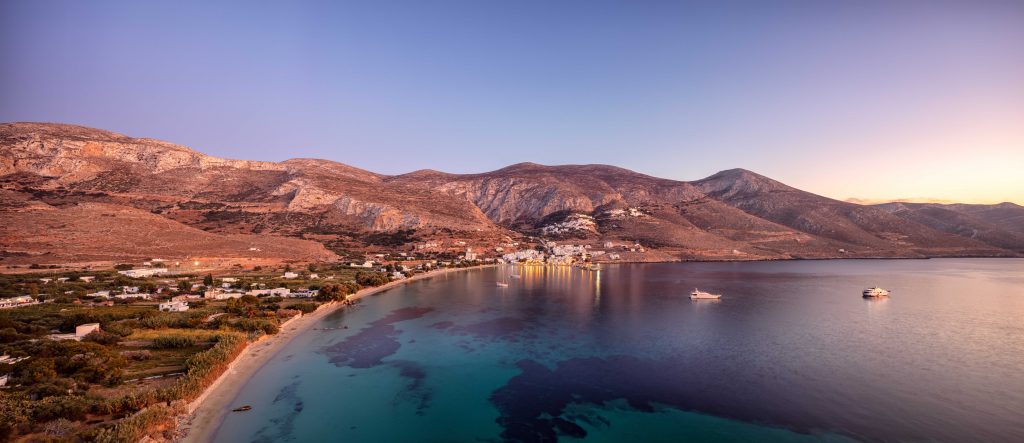 We stayed at Pension Ilias in Chora and Aelia Studios in Aegiali.
After hopping the Greek islands for around 10 days, we were back in Athens and already missing the sea, so we decided to take a one-day cruise exploring 3 islands.
We had our fair share of winds – especially on Milos – that's a good enough reason to come back for more!
Island guides for Milos, Paros, and Amorgos are coming soon, so make sure you subscribe to be the first to know. xx
Like this post? Pin it or share it!