To be honest, no specific amount of photos can deliver the beauty of Lebanon, but after wandering around my country ever since I was a teenager, I thought it was time to compile a list of beautiful photos and places around Lebanon.
No matter how many times I visit the same places or discover new locations, I am always in awe of how beautiful the different sceneries present to me. I am proud to say that I have been to a lot of places in Lebanon, sharing my experiences and photos along the way; but, I still have a lot more to discover in this tiny place I call home.
And, there's no better tourist than being one in your own country.
Lebanon is next level beautiful, so here are 33 of my favorite photos that I'm hoping will make you fall in love in Lebanon as much as I.
All photos have been created by Haytham and me on our many adventures together throughout Lebanon. You can check out more of his work here.
Kfarhelda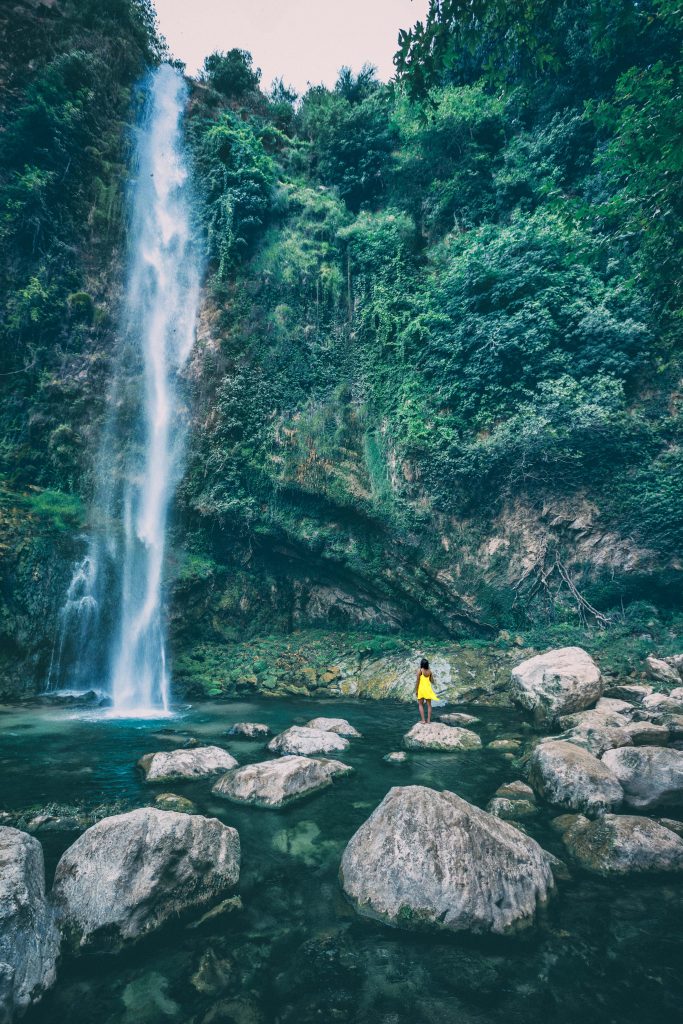 A 20 minute hike to get to Kfarhelda's main waterfall attraction. You can also enjoy a couple of smaller ones along the trail.
Sirjbel, Chouf
Check out this waterfall if you're in the Chouf area. Make sure you take a 3m jump into the freezing water! You will not regret it.
Ghabat al Ozor, Akkar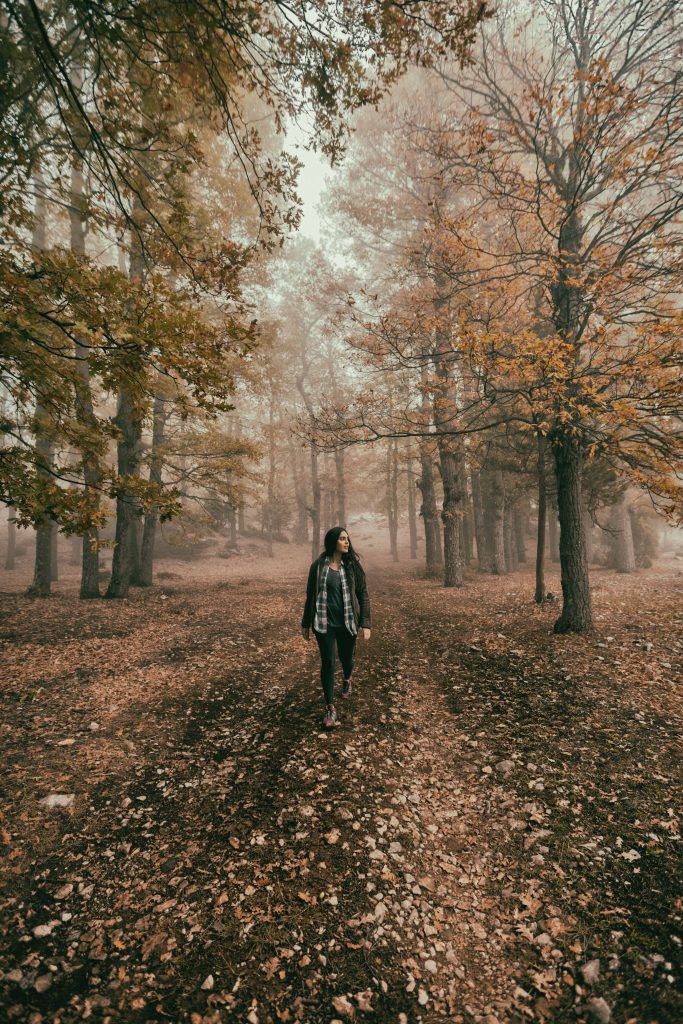 We were finishing our hike through this forest as the fog started settling in; what a view for the eyes!
Akoura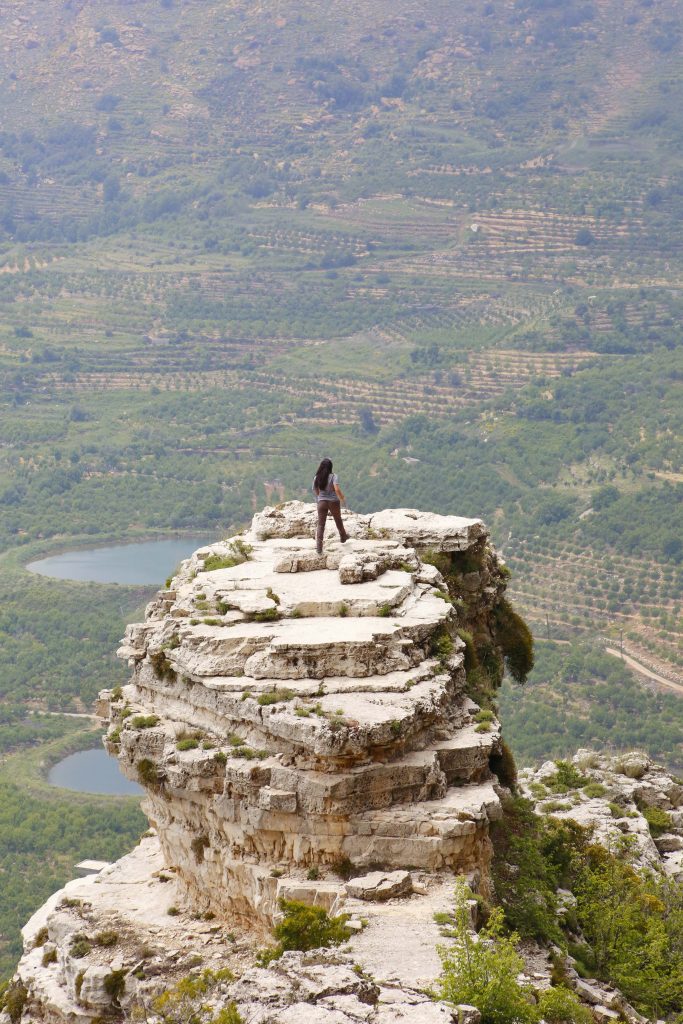 The Via Ferrata hike in Akoura is a must-do if you're visiting this Lebanese town. You will get a view of the whole village when you reach this spot.
Maaser al Chouf Cedar Reserve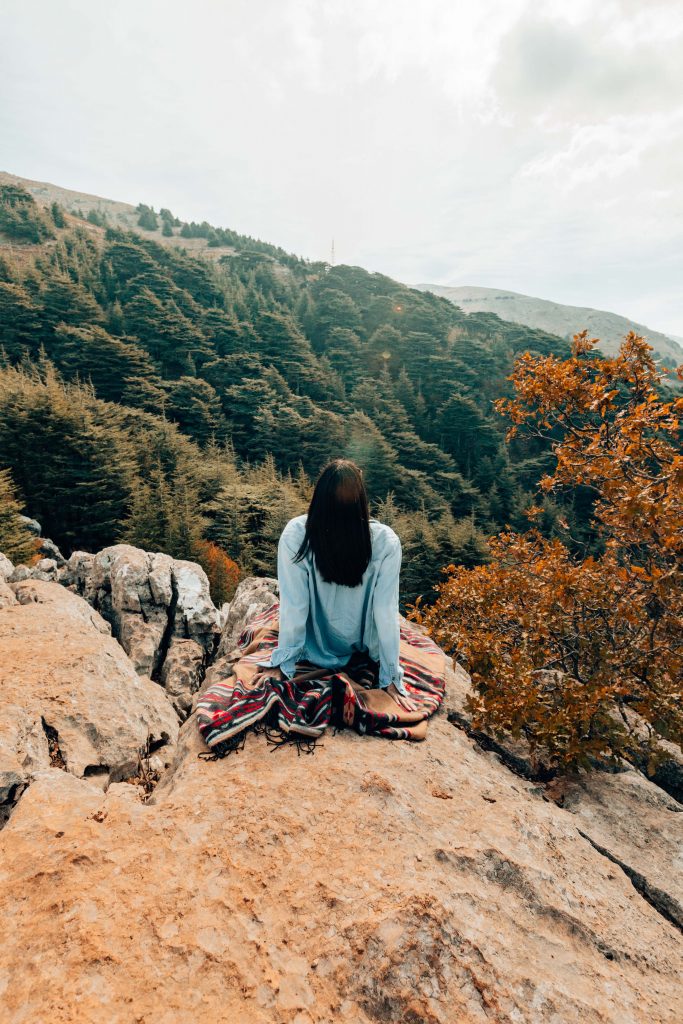 One of Lebanon's many Cedar Reserves where you can enjoy views of the famous Lebanese Cedars. Check out this blog post to discover 6 cedar reserves to visit.
Wadi al Salib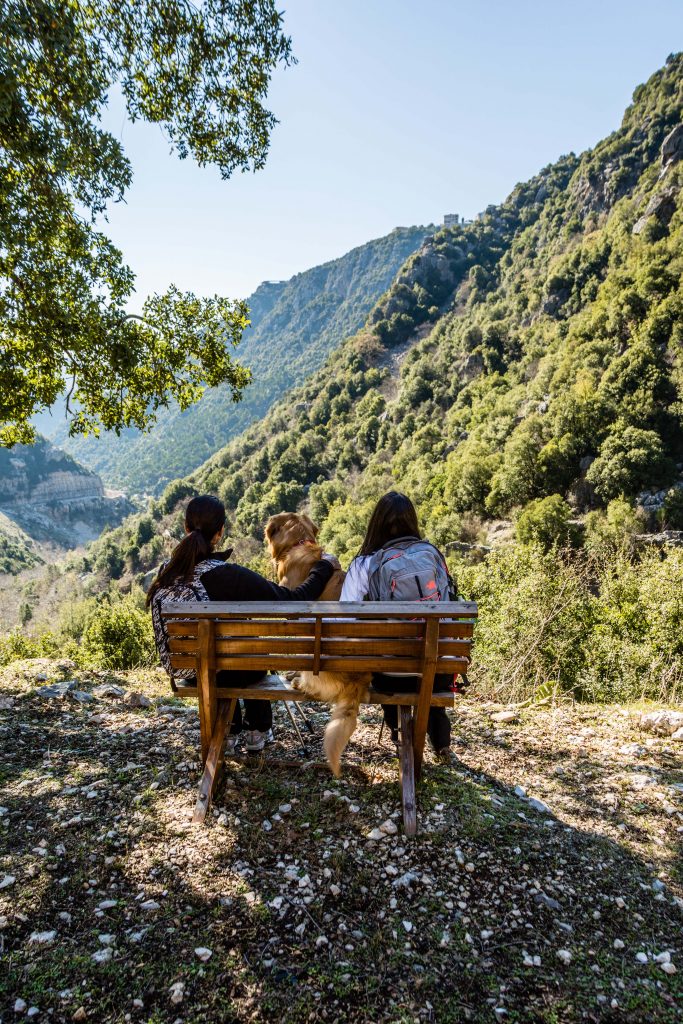 We try to hike here at least once a year, in different seasons. We have seen Wadi al Salib in snow, covered in autumn leaves, and full of flowers & petals. No wonder it's mom's favorite hiking trail.
Nahr Ibrahim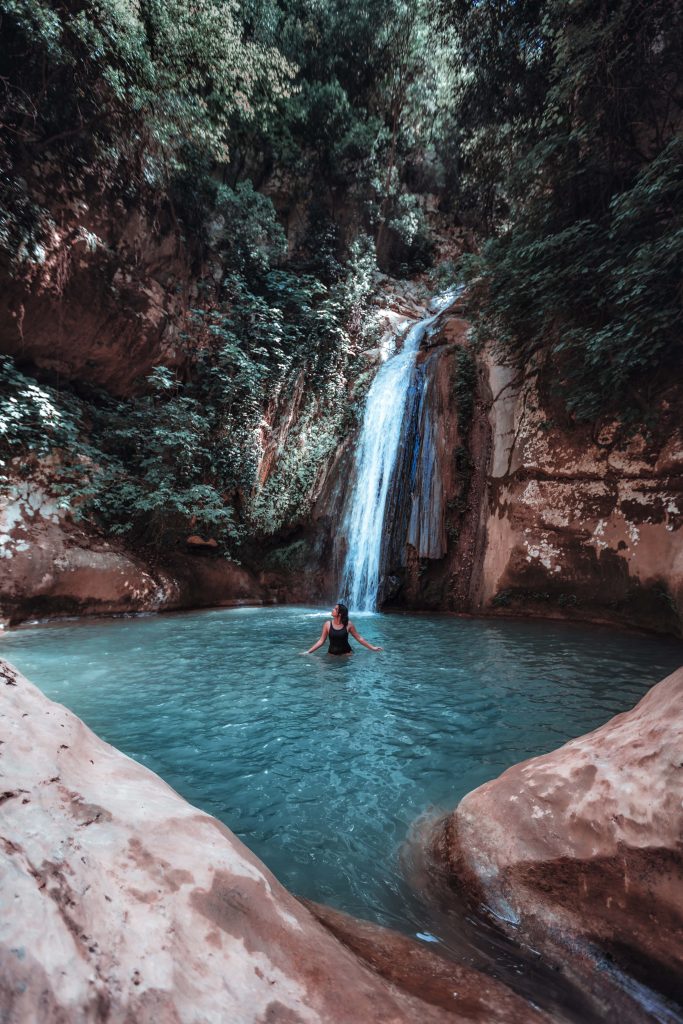 Balaa Gorge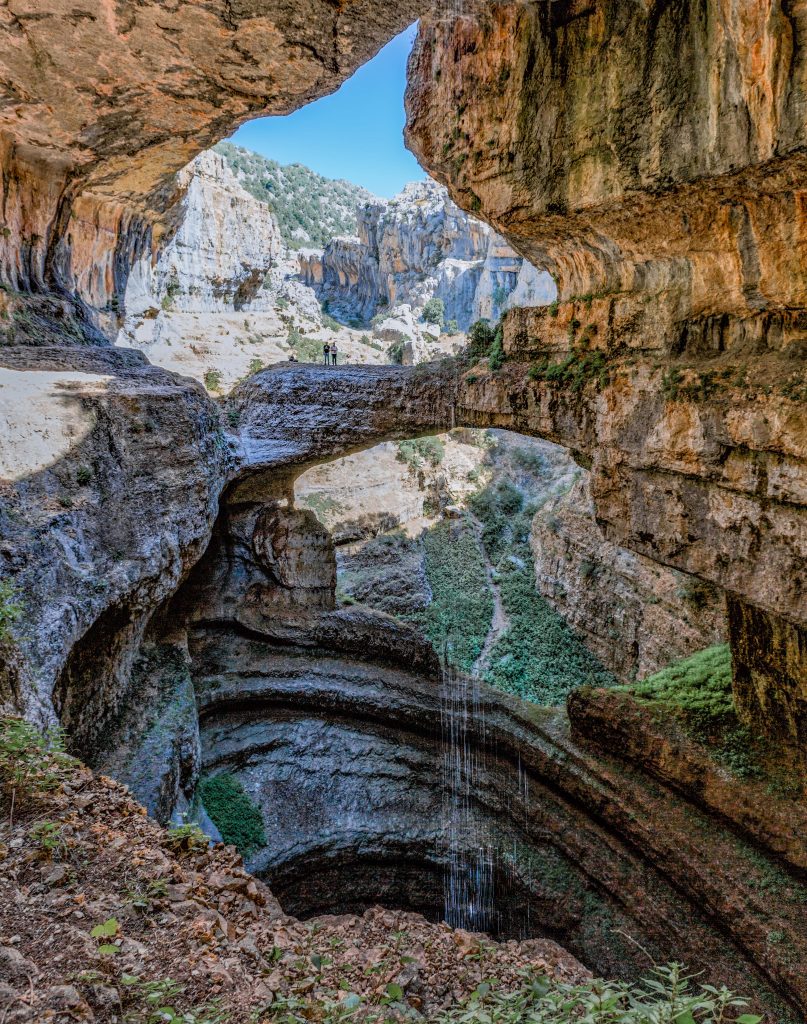 Something you don't want to miss, even if it is now turned into a whole touristic/money-generating attraction.
Cedars of God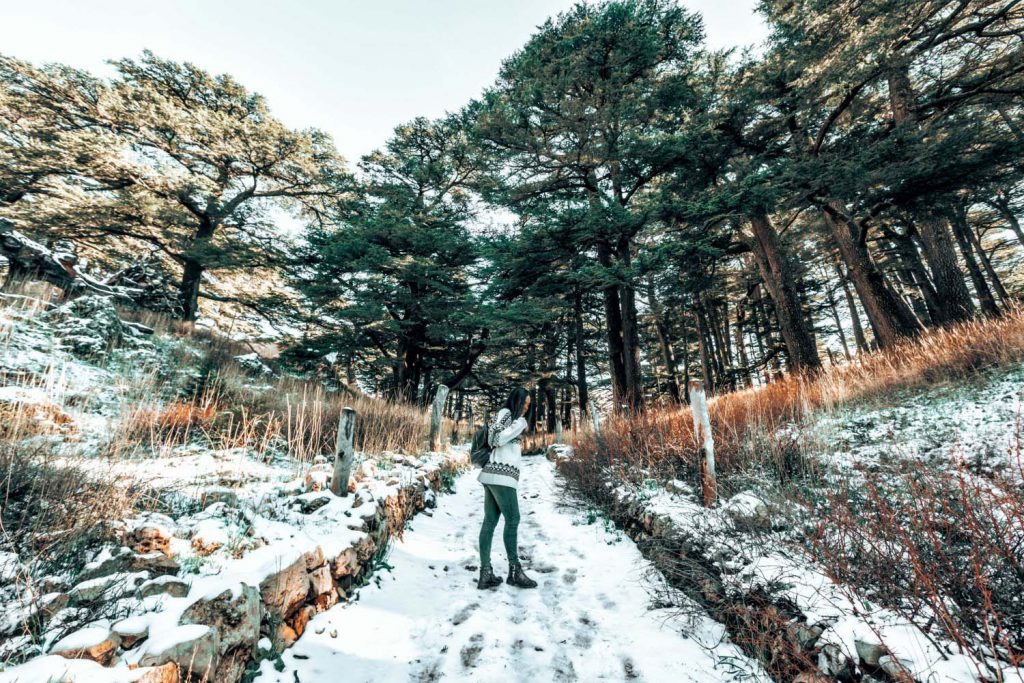 The famous Cedars of God: a must-do on your trip to Lebanon!
Chouwen
You will enjoy all kinds of views as you hike down to the Chouwen river. A moderate level hike perfect for anyone who's looking to enjoy true Lebanese nature.
Akoura Lakes Tent View
Wake up to a view like this at The Highest Event, a camping event that you can enjoy every summer in Akoura, Lebanon.
Akoura Lakes Snow View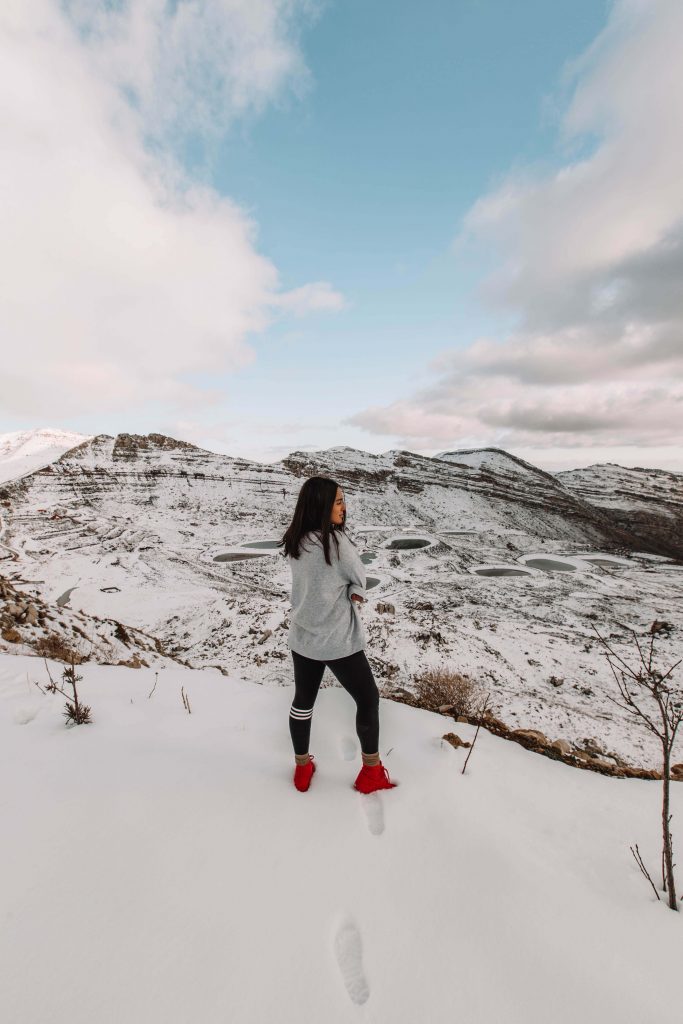 Or, visit in the winter to get a view of the lakes covered in snow!
Tannourine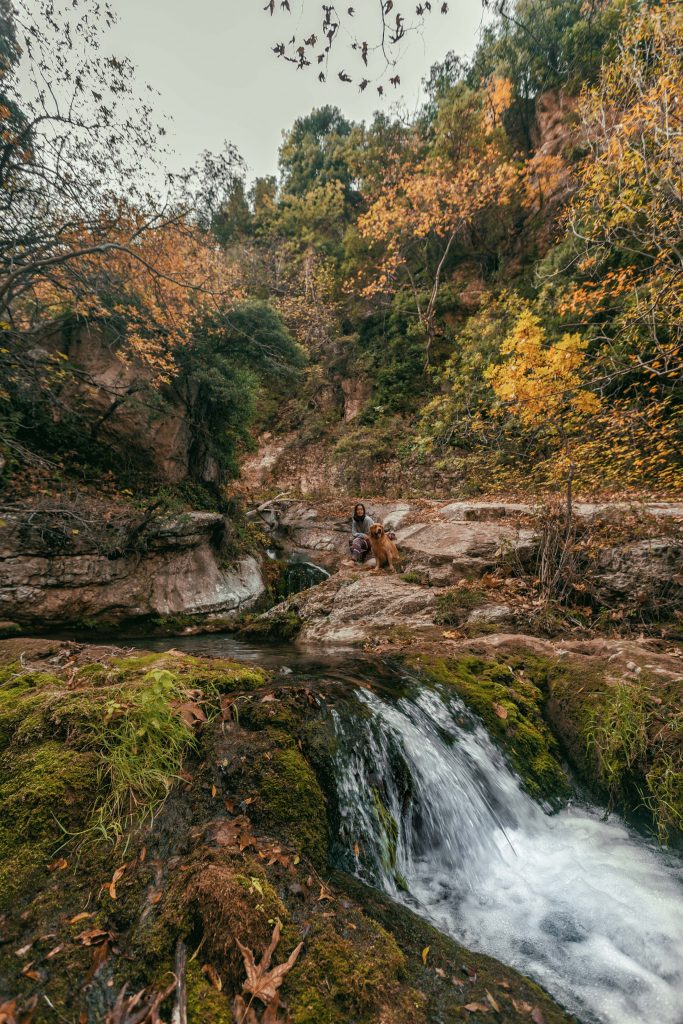 Baalbeck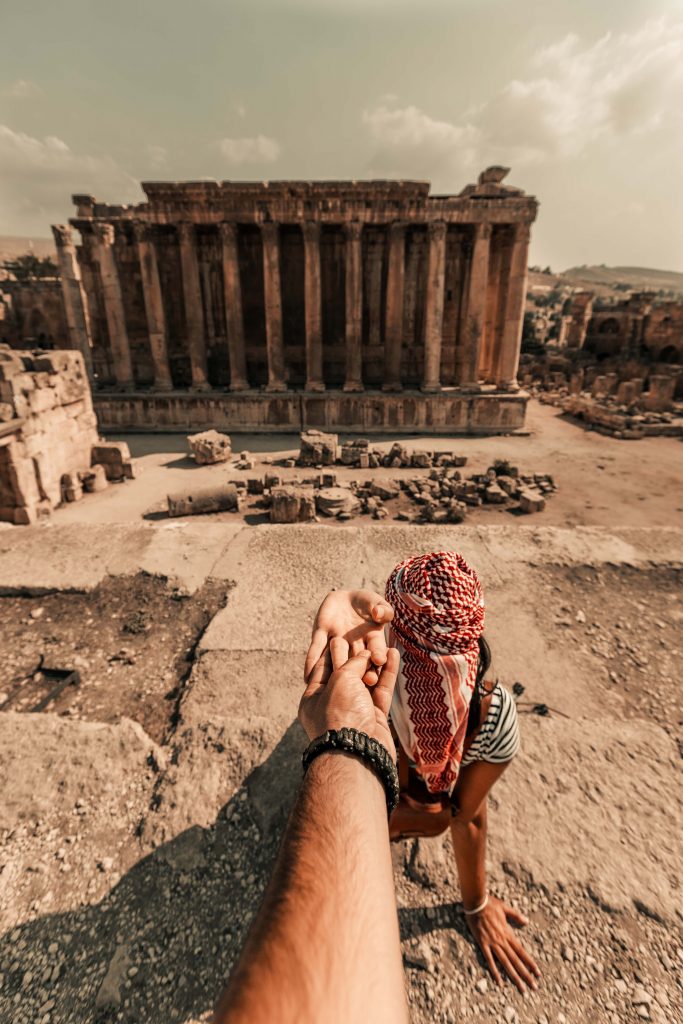 Temple of Bacchus, God of Wine – one of the best preserved Roman temples in the world & larger than the Parthenon in Athens!
Taanayel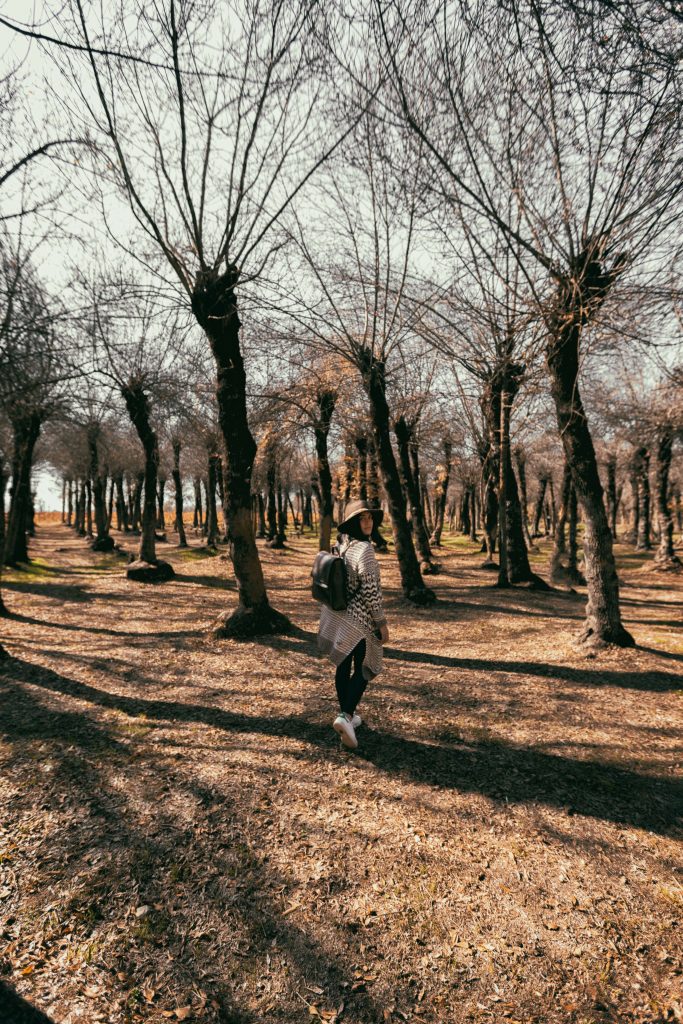 Baakline
Chabrouh Dam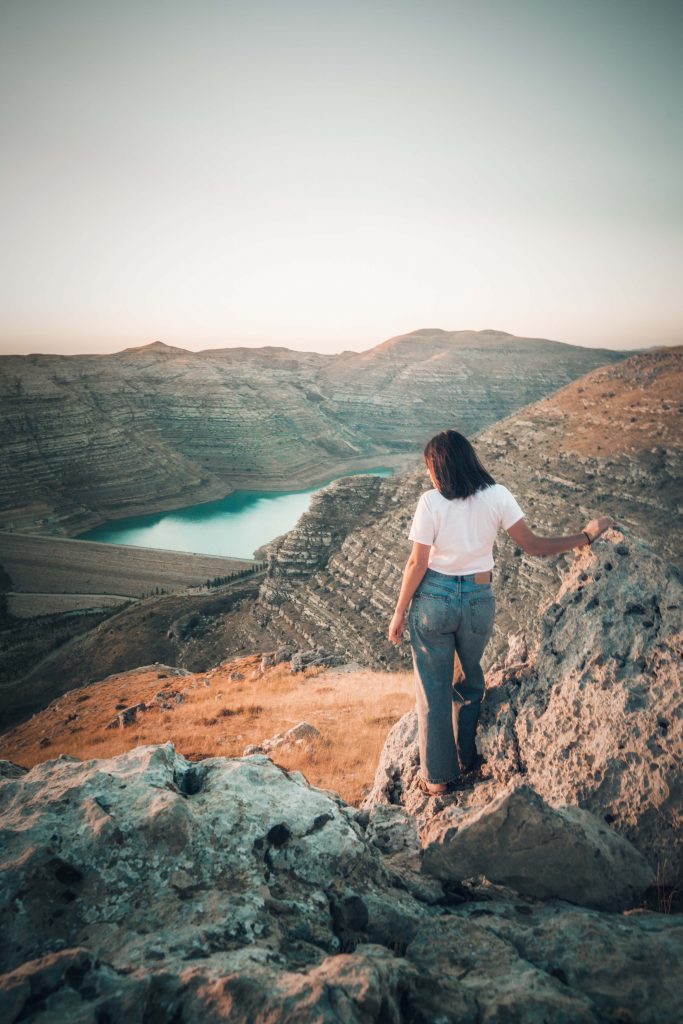 Tannourine Cedar Reserve
The beautiful Tannourine Cedars – choose any hiking trail out of many in this reserve, and you will definitely enjoy the many sceneries this forest has to offer.
Chekka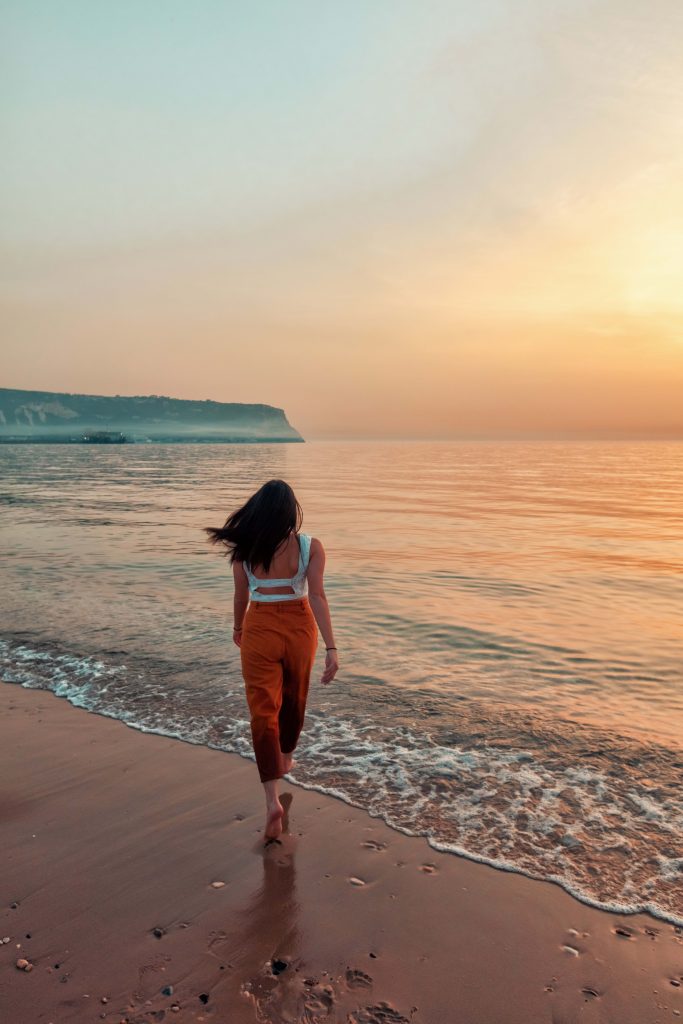 Anfeh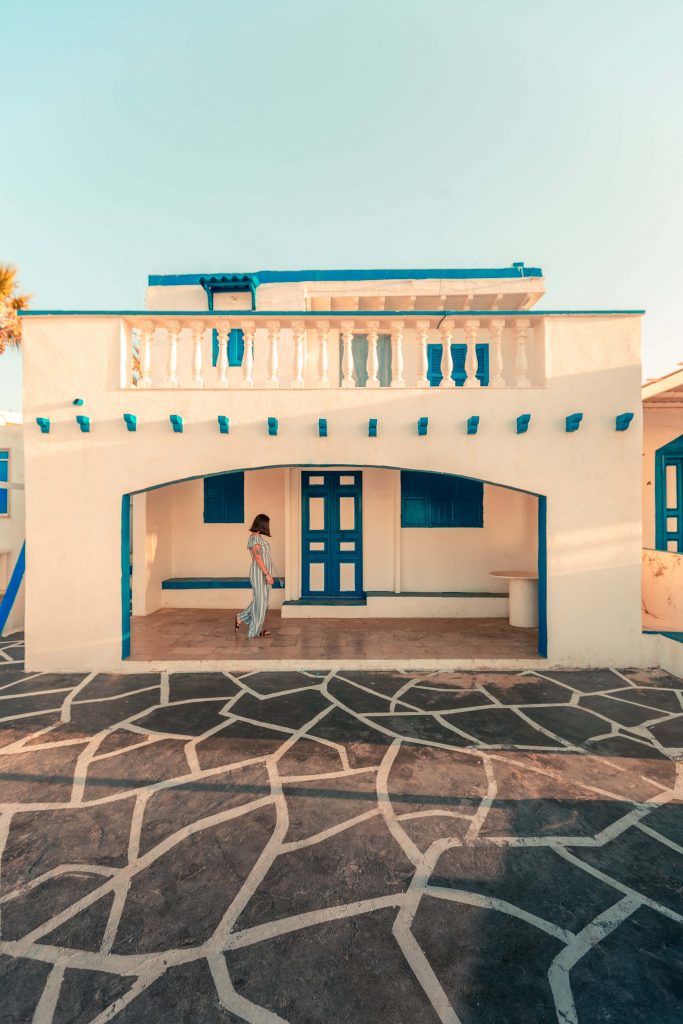 No, this is not Greece 😉 . Anfeh is your go-to destination for spending a day at the beach.
Douma Old Souk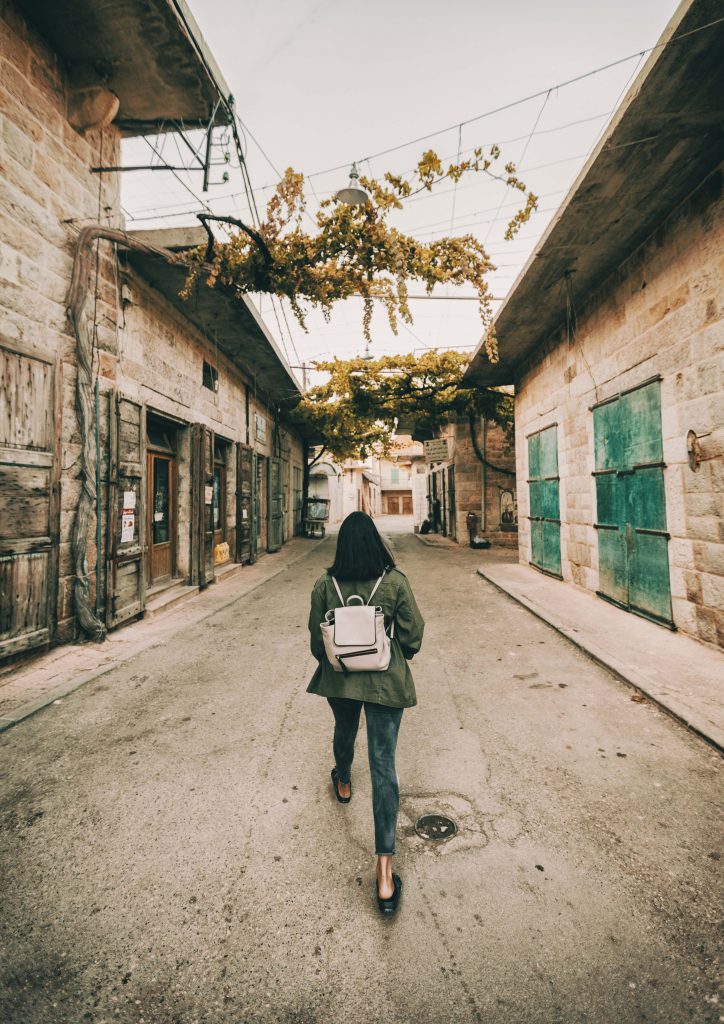 One of many Lebanese traditional old Souks.
Faraya/Kfardebian Waterfall
Rachid Karami International Fair, Tripoli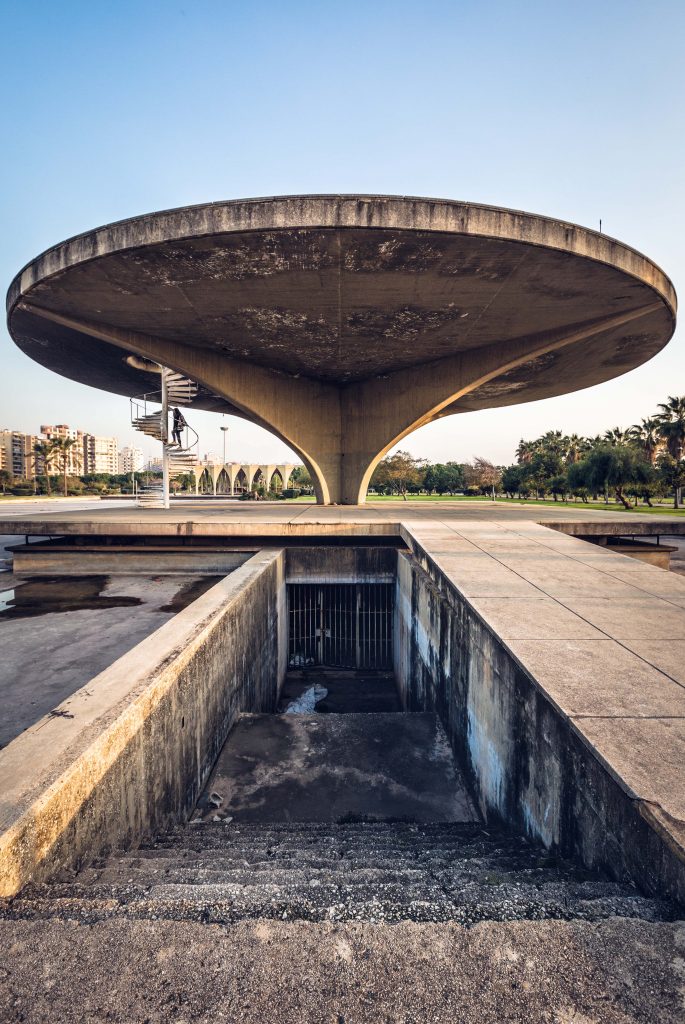 Oscar Niemeyer's unfinished architectural masterpiece: the Rachid Karami International Fair, one of the five largest exhibition complexes in the world.
Akoura Waterfall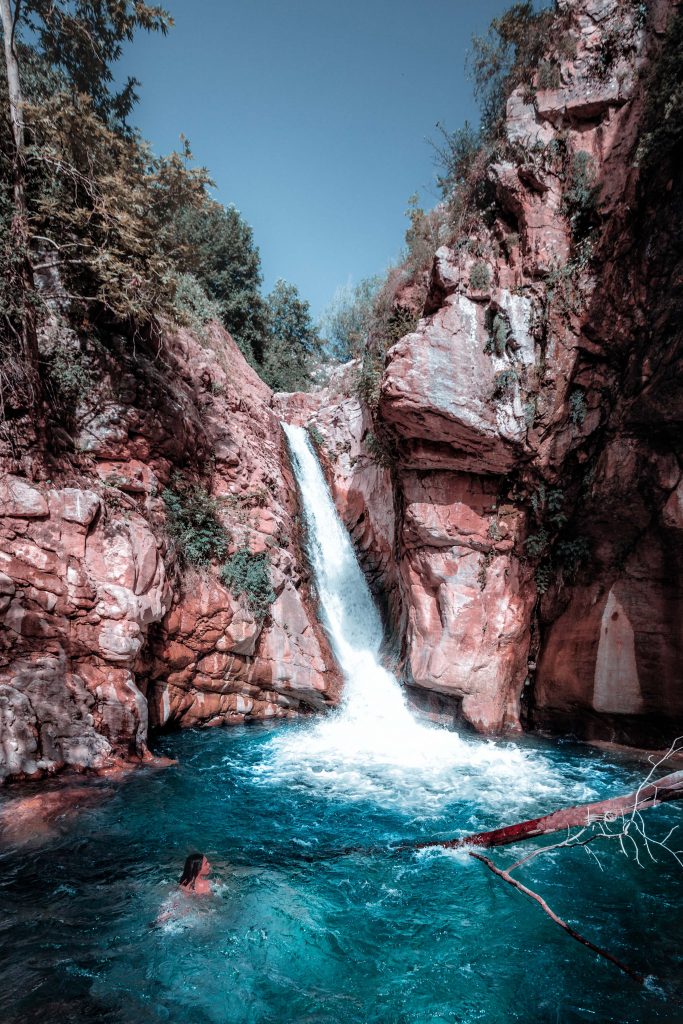 Wadi Annoubin
Lebanon's Holy Valley, a very peaceful and beautiful hiking destination: full of monasteries & caves, and rivers & waterfalls.
Check out Lebanese Wanderer's video about this sacred valley.
Chabrouh Faraya Mountains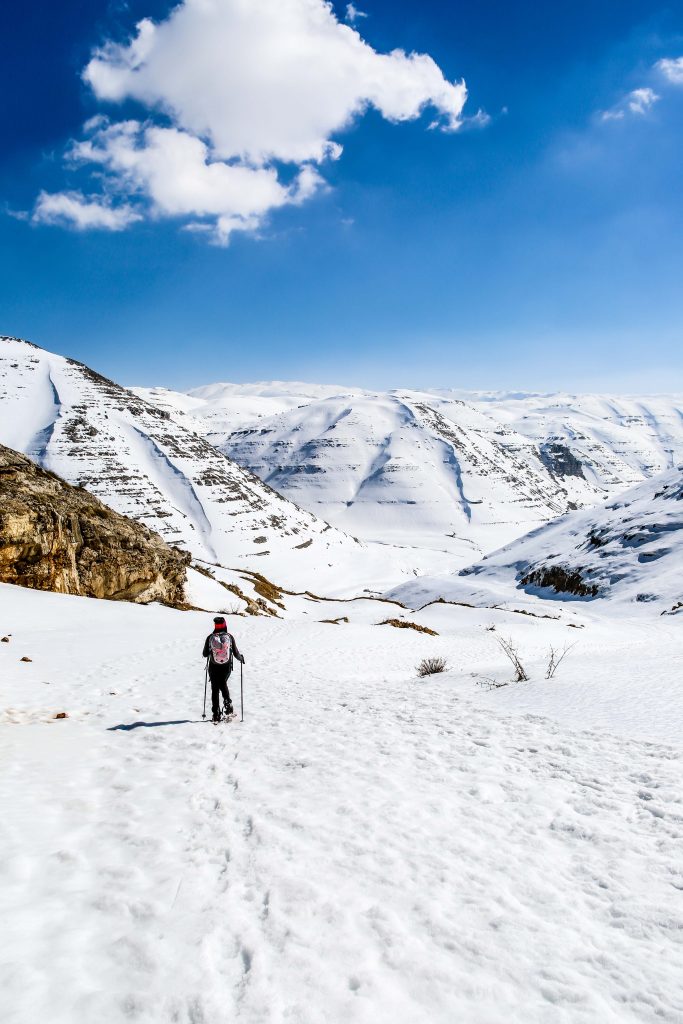 Mokhtara Berkit al Aarous, Chouf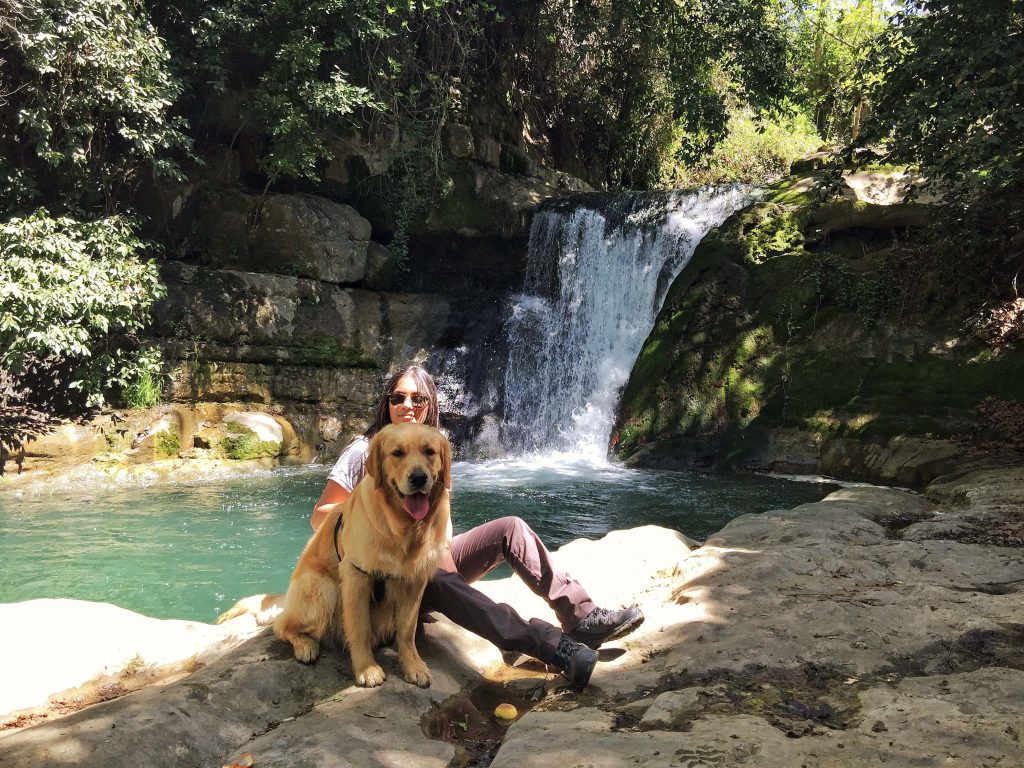 We continue to wander around Lebanon, and you can follow our adventures on Haytham's & my social media accounts.
Like this post? Pin it or share it!