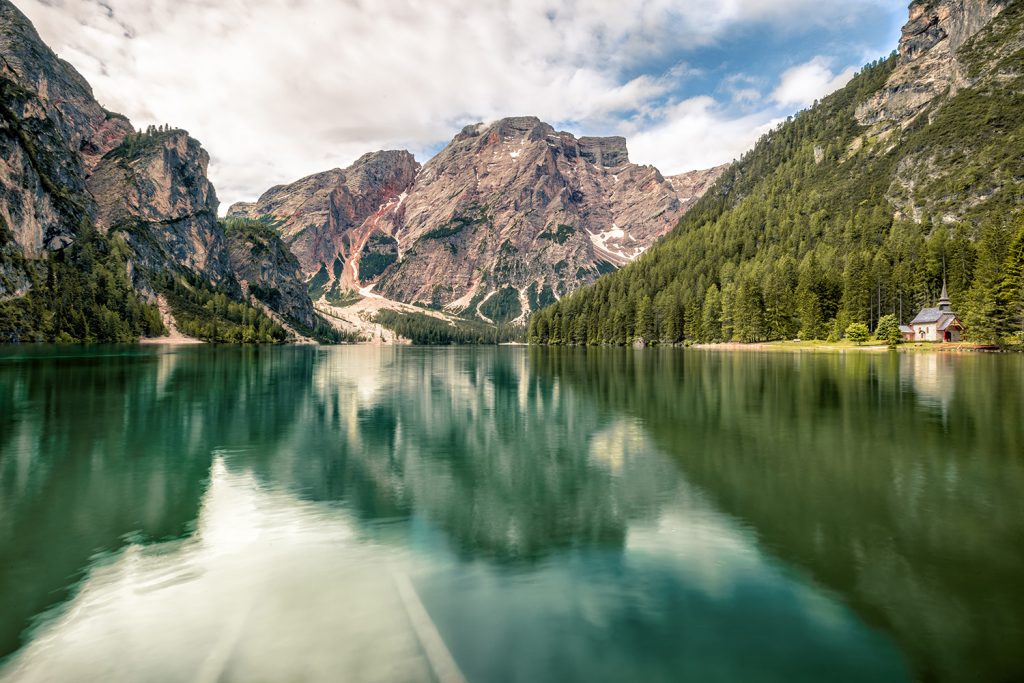 Last June, while we road-tripped around Germany, we decided that we have to go visit the famous Lago di Braies. Highsam had already been there two years before, during November. He had shown me his pictures and had been constantly telling me how beautiful Lago di Braies is and how much he enjoyed spending his time there; and honestly, I was a bit worried that with all the talks and all the photos, the lake wouldn't exceed my expectation…
So we drove, straight from Germany, stopped in Austria for the night, and continued driving to reach South Tyrol in Italy.
And all the words and all the photos don't give it justice; nothing beats seeing it with your own eyes – especially when you're with your favorite person.
Lago di Braies was definitely THE highlight of our trip. Just seeing the Dolomites (an UNESCO world heritage site) was a tick off of my bucket list. Here, you could just stand for hours, watching the landscape and never get bored of it.
A bit of History Insight
I was surprised to hear some German-talking people at Lago di Braies (constantly hearing Danke schön and not Grazie), so I googled and read the most interesting story. Turns out the lake has another name, a German one: Pragser Wildsee. The area was actually part of Austria and was incorporated into Italy after WWI. German-speaking people were forced to either let go of their German roots (to change their names to Italian ones/to abandon the German language) or go back to Germany. The hostilities between Italians and Germans remained until the 1970s when both languages were recognized as equal in the area. Who knew a lake with so much tense history could be one of the most beautiful places.
We arrived early afternoon, but the weather was so bad, and it was raining all the time. I still wanted to see it; it was all gloomy and foggy but still as beautiful. When the rain stopped, we decided to just hike around the lake and enjoy it.
The next day, the weather was so good we woke up at 6 am to get to Lago di Braies before any crowds. We took a boat ride, hiked around, and just stood there watching with awe. I mean, what more could you ask for? Clear blue water, breath-taking views in every direction, majestic mountain peaks with their reflection in the lake… We had them all.
We stayed at a bed and breakfast around 30 minutes away from the lake. I had the best pizza I have ever tasted, and we also visited Lago di Dobiacco – another must-do if you ever decide to visit (please do visit!)
Tips for Your Visit
It's easier to just drive there, but I found this to help you with directions if you want to go by train or bus.
Make sure you get there early morning or late afternoon to escape any crowds – this way you'll have the lake all to yourself.
Definitely take the boat ride for amazing scenic views.
I know the lake house might seem like the only view at Lago di Braies, but make sure you walk around the lake for other sceneries!
Summer is more fun to visit: you can go for a walk around the lake, a hike that takes you above the lake, or you could rent a boat. But, the view in winter is to die for. Check it out below.
Is Lago di Braies on your bucket list? Have you ever visited? Let me know below!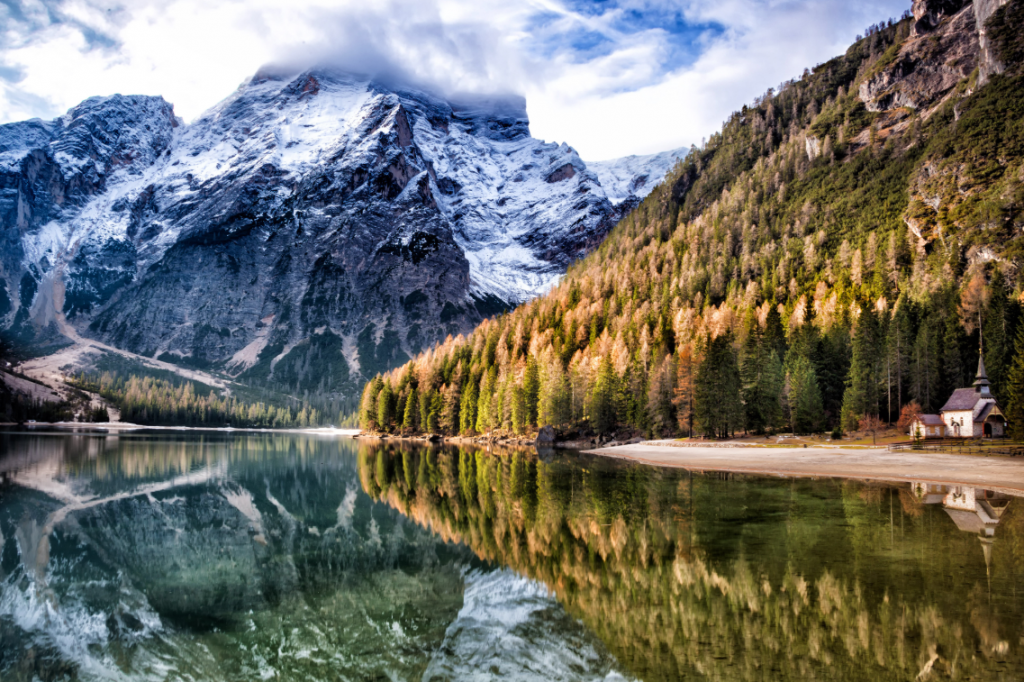 Like this post? Pin it or share it!