Last June, I traveled to Germany with my boyfriend Highsam and we spent 13 days on the road, exploring the different parts of Southern Germany. My sister is currently living in Nuremberg so that was our starting point. We rented a car and spent around 2 weeks road tripping from one city to another.
I gotta say… it was the first time I've been away from home for this long, but hands down, the best trip we have taken so far. We had so many questions about destinations, where we stayed, for how long we stayed in each town, what shouldn't be missed…; so I thought I'd break it down for you guys in this post.
Nuremberg, Germany
We boarded a direct flight from Rhodes, Greece via Germania. Over the next couple of days, we walked around the old town, visited the Nuremberg Castle, the Nazi Documentation Center, and St Lorenz church. Nuremberg was one of those quiet, calm cities which I definitely recommend if you're ever visiting. You don't need more than a couple of days to check it out; maybe take a day trip out of Munich to see it.
Erlangen
On our last day in Nuremberg, we decided to take a day trip by train to one of the closest cities: Erlangen, Bamberg, or Rothenburg ob der Tauber (definitely doing this when I am back!) Erlangen was one of the closest out of Nuremberg to visit. We enjoyed its Schlossgarten and streets.
Konigssee, Bayern
A 4-hour drive from Nuremberg took us to Konigssee, one of the most famous German lakes. We arrived early afternoon, but unfortunately, it was raining, so we decided to have lunch at a nearby restaurant and wait the rain out. As soon as it stopped, we started our hike upwards towards the Insta-famous Konigsbach Waterfall.
It took us a good 4 hours to reach the waterfall and enjoy the view, so when we were back down at the river, the ferry rides were closed for the day. We came back the next day (early morning this time) to catch the first ferry ride along Konigssee to Obersee and its famous lake house, with a stop at St Bartholomew's church.
Neuschwanstein Castle
We honestly didn't want to leave this place; there was just something about the landscape, the views, that made you want to stay a little bit longer. But Jessica had to go back to Nuremberg and had reserved a train close to Neuschwanstein Castle so that was our next destination.
Remember the castle from Sleeping Beauty? The one every girl dreamt to live in. Well, that would exactly describe the Neuschwanstein castle: one from a fairytale.
Highline 179
We spent the night in the nearby town of Fussen and decided to visit Austria the next day – mainly the Highline 179. I have seen pictures but as you look up at the bridge, you start having second thoughts as to why you want to go up and walk along it. It was definitely an adrenaline rush, and the views from above were amazing. Yes, I held on to the rails all the time, but it was definitely worth it 😉
We drove around the area and saw Plansee, and Heiterwanger See – more beautiful lakes not to be missed!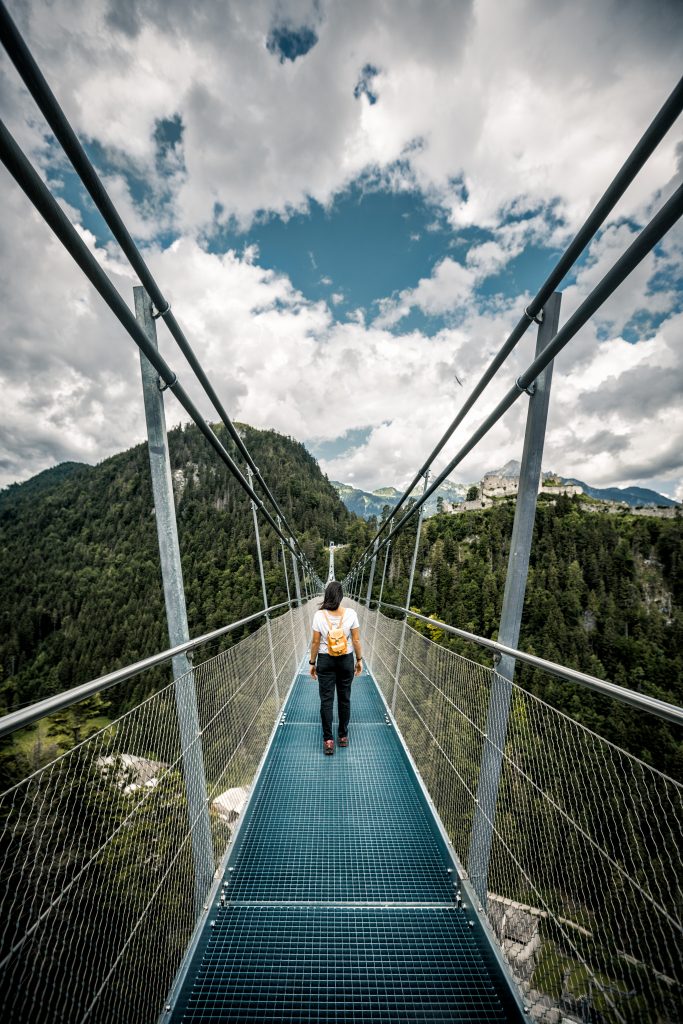 Garmish-Partenkirchen
This was my favorite German town. We spent 3 days in Garmisch, and we could have stayed even longer. There was too much to see, and even if there wasn't, you wouldn't mind just looking out the window onto the famous Zugspitze from different angles all the time. We also took an afternoon walk around Rieserssee, a perfect lake for an afternoon hike.
We hiked Partnach Gorge the next day, one of the most amazing hikes we have taken: hiking through dark chambers, hearing the sound of the river, with different views every second. The trail can be a bit slippery, and unfortunately, it was closed 2 days after we were there due to heavy rain damages. We had planned to take the cable car towards Alpspix; a viewing platform on top of the mountain ranges in Garmish, but the weather was too foggy and it was raining non-stop; so we decided to skip it and just spend the day walking around.
We spent the last day in Garmisch at Lake Eibsee. The weather was definitely not on our side that day as well (and to think we were in summer!); it rained for around 2 hours before we were able to hike. But anyways, Eibsee was definitely one of my favorite German lakes. Always keep a rain jacket with you there – that's one thing I learned.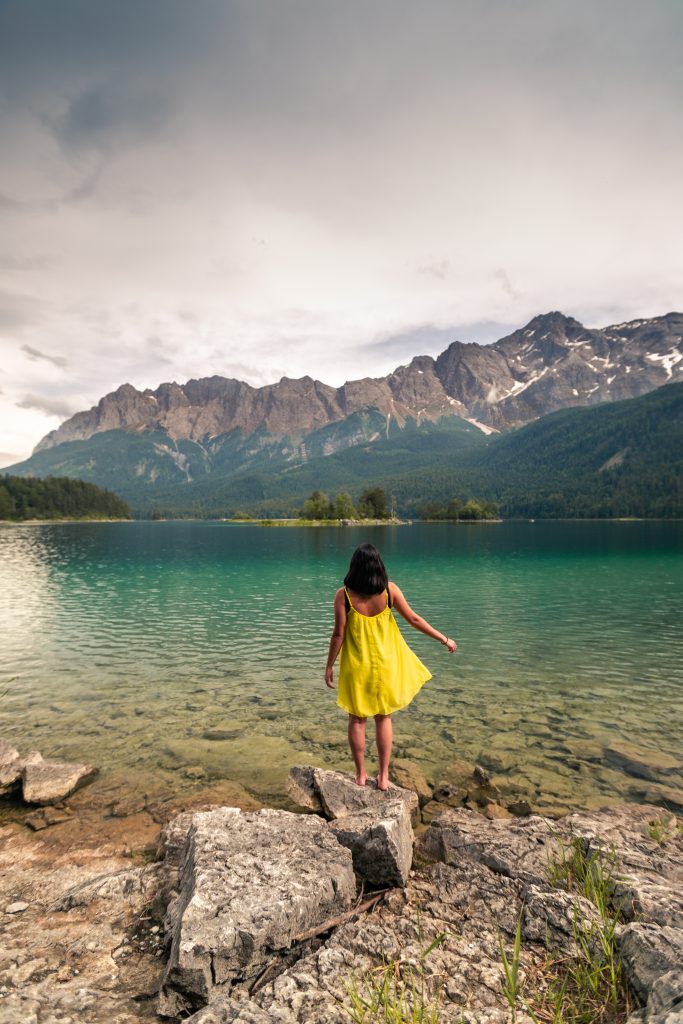 We drove straight to Lago di Braies, Italy; but on our way stopped in Innsbruck. It was a 5 hour straight drive so we decided to spend the night in Motz, a village in Tyrol. We had different stops on the way: in Gerold, Bavaria; the Sylvenstein bridge; and walked around Innsbruck.
Lago di Braies was so wonderful, it definitely deserves a blog post on its own. But here's a sneak peak.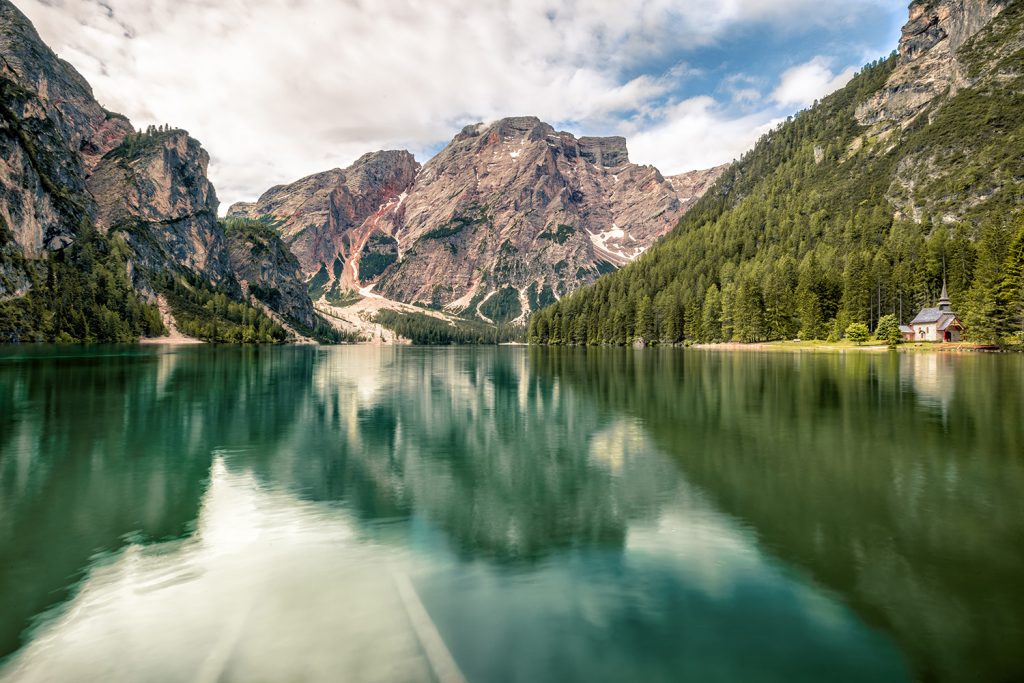 Tubingen
We had two days left before we headed back home, so we spent a night near the town of Tubingen; a charming, old town with cobbled roads and traditional German architecture. We walked around its streets and through its shops. I would have really loved to experience more of this little town.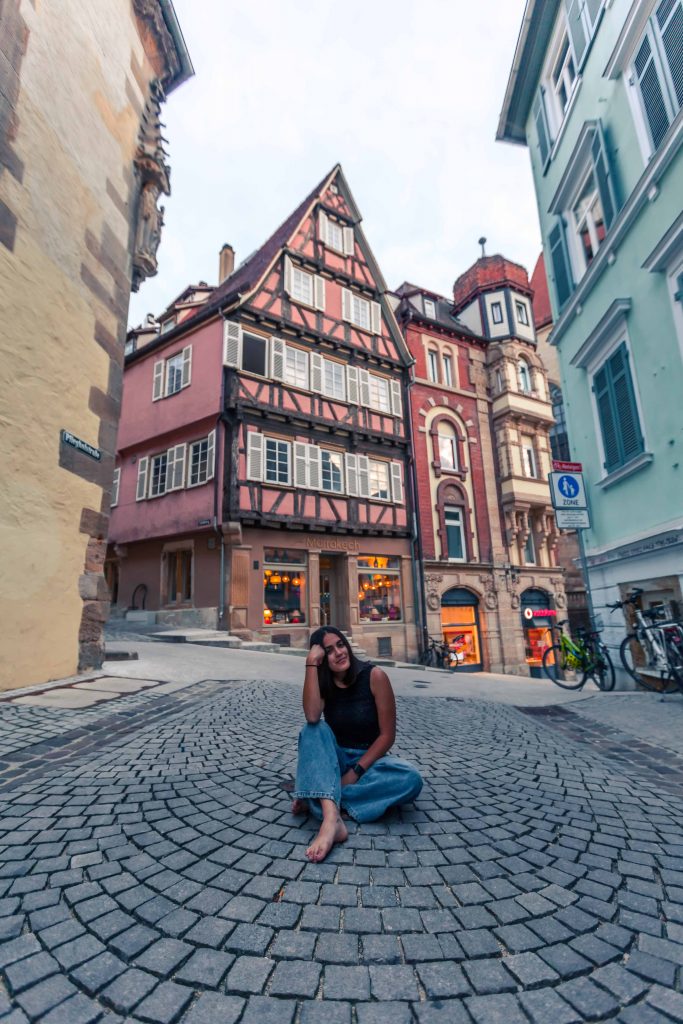 The next day, we stopped by Lichtenstein castle on our way back to Nuremberg, and let me tell you: the castle is small, but it was so beautiful. We decided not to go inside; instead, we walked around its castle walls and gardens, took some photos, and met the cutest little dog.
To end our trip, we drove back to Nuremberg for 2 days to drop the car and to see my sister once more before we head back to Lebanon. We decided to spend our last day in Vienna, Austria so we took a bus straight there and had reserved our flights back from there.
I hope you enjoyed my first blog post, and if you've made it to the end, then thank you for sticking along! Keep scrolling for more photos from this trip (most were taken by Highsam – make sure you check out his instagram for more); and if you're considering visiting Germany, let me know if you need any more tips in the comment section below.
That's all for now, I hope you found this post helpful.
xx Mel.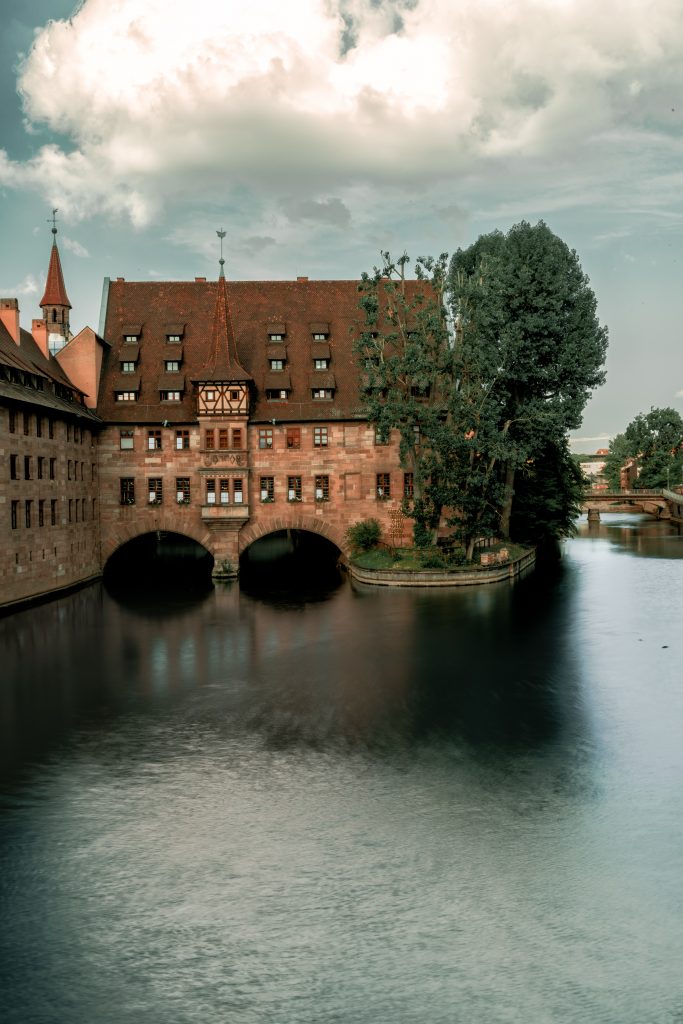 Like this post? Pin it or share it!